Hall Of Fame
The Forever Gleaming Stars of GCA

Hall Of Fame
They are the true players of the Indian Cricket team who are standing in the hall of fame and the world knows their name!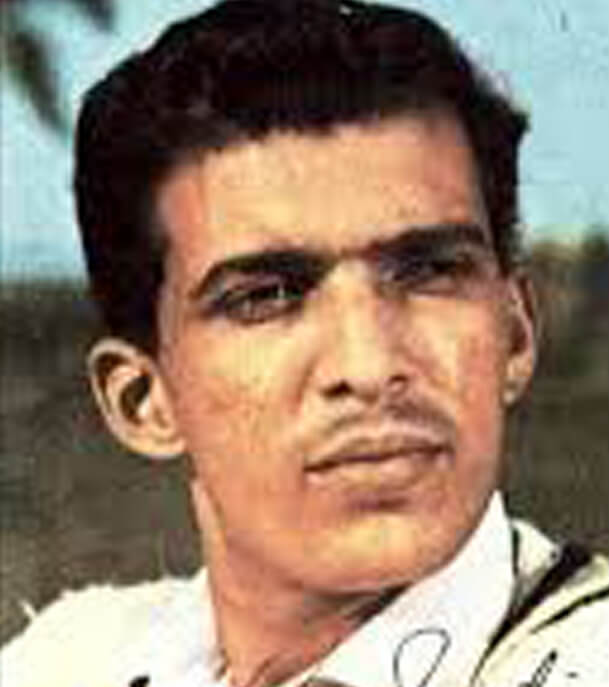 Rusi Surti
Born in Surat, Surti's strength was not that he was an all-rounder but his quick adaptability to medium pace or spin depending on conditions of the pitch.
Also a left-handed aggressive batsman, Surti's subtle variations in bowling saw him scoring 1200 runs and scalping 42 wickets in 26 Test matches he played for India.
Considering his all-round skills, many felt he was the answer to Gary Sobers of West Indies.
He was a lion-hearted cricketer who refused to give up. In 1967-68 tour of Australia, Surti was retired hurt after been hit by a bouncer. However, he returned to accompany captain Tiger Pataudi to save India from embarrassment in the first innings.
He is also remembered for his gutsy batting in West Indies during 1962 tour. Experts feel Surti was unfortunate for having not played more Test matches.
Moreover, considering his all-round skills, it will not be wrong to say that Surti, as he is fondly known in cricketing circles, was born little too early. He would have been the captain's choice considering the amount of cricket especially ODI and T20 played these days.
He was also unfortunate to not reach the magical three-figure mark. His highest score 99 came against New Zealand at Auckland in 1968.
Surti also played first class cricket in Down Under. He is one of those few Indians who were invited to play Australia's domestic competition. He represented Queensland. He breathed his last at the age of 76 in Mumbai. Besides Gujarat, he also represented Rajasthan in Ranji Trophy.
Jasu Patel
Former off-spinner Jasubhai Patel made his Test debut against Pakistan in Karachi Test in 1955. But he will always be remembered for the 1959 Kanpur Test against the visiting Australians.
He was the architect of Team India's first ever victory over Australians.
He had already passed his prime but it was chairman of selectors and visionary Lala Amarnath who felt Patel's whippy bowling style suited matting wicket at Green Park. So, Patel made a comeback into India team after a gap of three years.
He justified Amarnath's trust and troubled Richie Benaud's side. In fact, batsmen like Neil Harvey, Colin McDoald, Alan Davidson and Benaud were mere spectators as Patel fractured their furniture on his way to figures of 9/69.
The Gujarat spinner continued his superlative effort in the second essay.
He picked up five more wickets as India successfully defended 225 runs. Patel finished with 14 wickets in the match.
His figures of 9/69 stood as best for 40 long years before another spin great Anil Kumble broke it with his 10-74 against Pakistan. Patel finished with 27 wickets in seven matches at an average of 21.
Patel was the first cricketer to receive Padmashri award, fourth highest civilian award in the country. He breathed his last in 1992 at the age of 68.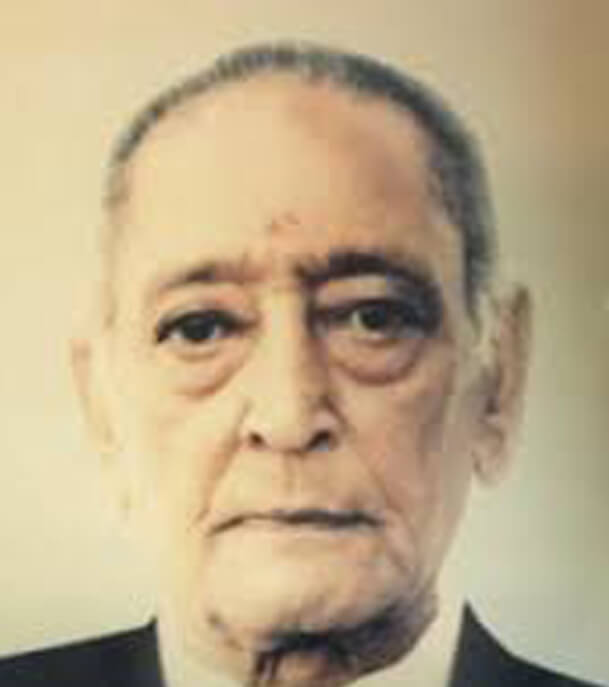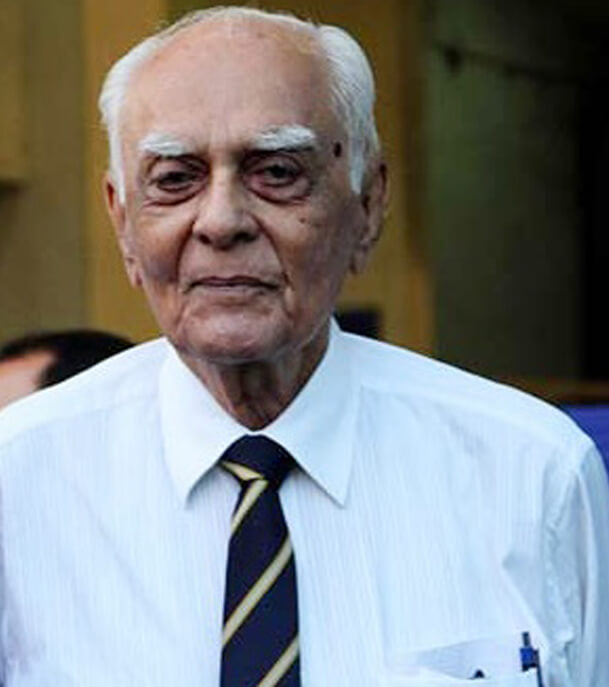 Deepak Shodhan
Over the years, the worth of an Indian cricketer has been judged in two ways. The pundits have gone by a player's performance in Test cricket, unarguably the most grueling form of the game, and the fans have used the performance against Pakistan as one of the key yardsticks.
Ahmedabad's stylish southpaw, Deepak Shodhan has triumphed on both counts only to be confined to the rust stats book.
Post the separation, in India's very first Test series against arch-rivals Pakistan in 1952, Shodhan scored a brilliant century batting at as low as number eight.
His attacking knock of 110 with India struggling at 179-6 at Calcuttta's Eden Gardens brought the Indian innings back on track.
Post his century, in what should have been a career in the fast lane, Shodhan shockingly fell off the radar after playing just two games.
Despite being included as a specialist batsman and proving his worth in the debut game, he was made to bat at no.8 position, a place reserved for bowlers
What's even more puzzling is that Shodhan's Test average of 60.33 is still the best in India's Test history.
Shodhan breathed his last at the ripe age of 87 in May 2016.
Dhiraj Parsana
Born in a farmer's family in Rajkot, sports didn't come naturally to Dhiraj Parsana. But he developed interest in the gentlemen's game gradually, even when he was donning the role of a shepherd.
While carrying out this very duty he had a rendezvous with cricket.
A fascination for the game grew in him, droving him to a coaching camp organised at Rajkot Gymkhana. It wasn't easy, though, as there was resistance from home to the idea of him becoming a cricketer.
He started his first class career with Saurashtra but soon shifted to Gujarat. Based on his performance with both bat and ball in domestic season while representing Gujarat, Parsana made it to India team.
He was selected in India team that faced West Indies in 1979 at Chepauk Stadium. He played two Tests.
Parsana's knowledge about land and soil came handy when he played in England. During his stint with Durham in 1970s, he picked up interest in curatorship. Later it developed into a passion.
Today, he is one of the best curators of the country. Parsana has been credited for preparing pitches for the international matches played at Motera. He also supervises those at Rajkot and Baroda during international fixtures.
Parsana featured in 93 first class games in which he scored 2900 runs and scalped 320 wickets.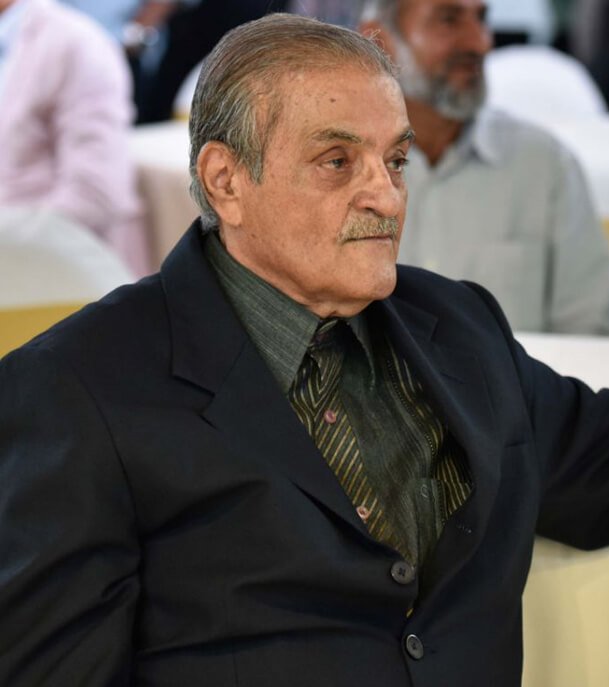 Nari Contractor
He remains, till date, the only cricketer from Gujarat Team to have captained Team India. In early 1960s, Nari Contractor led India team in 12 Tests, which includes famous 2-0 victory over England in three-match home series in 1961-62.
He was appointed captain against arch-rivals Pakistan the previous season in 1960-61, the youngest Indian captain at the age of 26. He marshaled his troops during the five-Test series that ended in a draw. Moreover, he belongs to a group of fighters not only on but off the field as well.
Nari kaka, as he was fondly known in the cricketing fraternity, has successfully negated with death when he was at the peak of his career.
While leading the India team in West Indies during 1962 tour, Contractor was struck on the skull by a short delivery from Charlie Griffith during a tour match in Barbados.
In those days batsmen played without helmets. Naturally, the impact was such that Contractor's life was in danger and he underwent several emergency operations.
The bouncer didn't claim his wicket but Contractor's international career. He finished with 1611 runs in 31 Tests.
Two years later, Contractor was playing first class cricket. Despite a brave attempt to stage a comeback to Test cricket, he never could quite make it.
In a first-class career that stretched almost two decades, Contractor scored 8611 runs (39.86) with 22 hundreds.