Parthiv Patel
on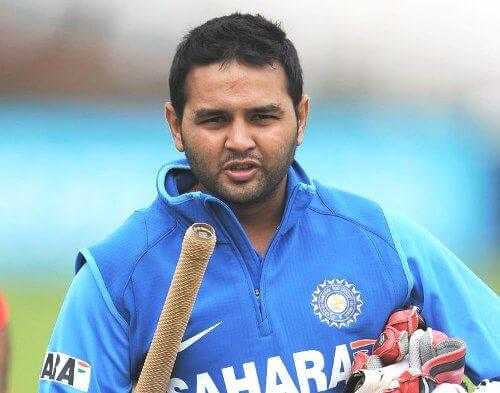 He led the Gujarat team to its maiden Ranji Trophy title at the expense of 41-time champions Mumbai at Indore. Captain Parthiv Patel gets candid as he talks about 2016-17 season, team and his comeback in the India team…
Congratulations. Gujarat had an amazing journey this season. Not losing a single match and then winning the prestigious Ranji Trophy for first time. A dream has come true?
Thanks. Absolutely. It's been a great season for us. We saw a dream collectively and am happy that it has come true. As a cricketer, when one starts playing competitive cricket or first class matches, he has two goals to achieve – first win Ranji Trophy and then play Test cricket.
Beating 41-time champions, Mumbai in the well-contested final must have given a lot of confidence to the team. If not wrong, we are the only team to have taken first inning lead against Mumbai, twice in one season…
We don't have a good record against Mumbai so beating them in the finals is indeed great feeling. Moreover, we all know about their ability to rise to big occasions. I believe the attributes that bonded us together are self belief and determination of coming back in to the game from any situation. Not to give up easily, fight until the last ball of the match is bowled.
At the personal front you had a great time in the middle. You led from the front, especially in the final where you marshaled your troops from behind the wickets and also contributed with the bat (90 & 143). You saved energy for the final…
As the most experienced player and captain of the team it is my duty to make sure I step up during big moments like this. I am happy that I have been able to deliver and those two knocks came in the winning cause. However, I would reckon the second innings knock (143) was special as we were chasing 300 plus runs in fourth innings. I backed myself to play my natural game in that crunch and tensed situation.
Last three seasons, Gujarat has won senior competitions, T20, 50-50 and Ranji Trophy. What is so special about this season and team?
We have been playing good cricket in limited overs format for a long time now. Winning Vijay Hazare gave us a lot of confidence. We knew about our abilities. There is no dearth of talent. And we have been doing in bits and pieces but were somehow falling short of knockouts by meager margins. But this time everything fell into place. Everyone contributed from time to time. To win this championship was special effort in the last three years.
What will you say about Priyank Panchal. He has been in superlative form, knocking consistently and amassing more than 1200 runs this season. Has he come of age?
Priyank has been in great form this season. He has been scoring 600 runs for last two seasons.  I always knew he had a big future, he just needed luck. It clicked this time and he grabbed it with both hands. As a captain and teammate, I'm very happy to see him making really big this season.
And your take on Samit Gohel's marvelous knock? Rather historic of unbeaten 359 against Jharkhand in the semifinal…
Well done to Samit. It was simply amazing. Batting for such a long time is not a joke. The most important thing is he is living up to his caliber, finally.
With Priyank and Samit showing consistency on the top, can we say Gujarat has found an ideal opening pair?
Opening has been a big worry for the past few years. I m not sure if we were backing the right people to do the job. But great to see that insecurity was out of their mind and hence they had a great season.
What will you say about, Chirag Gandhi. The unsung hero who has rescued the team from crisis situations including the semifinal where Gujarat snatched the all-important first innings lead before Samit smashed epic 359 in third innings?
Chirag has played a few crucial knocks. And he did it when the team needed it the most. He has matured as a cricketer. That's where the team gets most benefit. He and the lower order batsmen have done really well getting those extra 100 runs, which made the difference in the outcome of the match.
Axar Patel captained the side in your absence. He has shown good leadership qualities…
Great to see Axar coming of age. He has all the capabilities to lead the side. He is well respected in the group and has good game sense. I'm sure he will take Gujarat cricket forward.
Bowlers played their part too …
Bowlers are core of the team. RP (Rudra Pratap Singh) has done a great job as a senior pro. Bringing his experience into play, he has guided all the young bowlers. They (bowlers) may not have had an extraordinary season but they have taken important wickets and bowled spells as per our plans. That has got us through to the trophy.
It has been a memorable year for you too, making a comeback in India team
Yes it's been a great year (2016). All these years of slogging on the ground with the goal of playing for India, it's always like a huge accomplishment. It couldn't have come at a better time than this. I know my game well now.