Associated Districts
Soul of Gujarat Cricket Association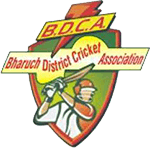 History of BDCA
The Bharuch district cricket association was established in the year March 1982.
In the first meeting itself it was decided to start cricket association to help & promote the upcoming young cricketer at district level and at state level. The founder president selected was shri Harish Mithaiwala and Professor Bomi Kavina was selected to be Hon. Secretary.
The BDCA conducted inter school tournaments and district tournaments. In the initial stages due to the lake of funds BDCA did not participate in the inter district cricket tournament organized by GCA.
With the donation and help from the industries the BDCA starting coaching camp and took part in the inter district tournaments and organized two big events by which the BDCA came in limelight at National level.one big event was the benefit match of shri Dhiraj Parsana in which Sunil Gavasker, Kapil Dev, Mohammed Azharuddin, Dilip Vengsarker and may more inter nation cricketers participated. Another big event was Sandip Patil single wicket tournament in which international players like Sandip Patil & Sanjay Manjareker and many more participated.
BDCA then organized Ramakant Achreker coaching camp. And also organized Ranji Trophy Matches, interstate under-22 matches, interstate Under-19 matches and interstate under-16 matches conducted by BCCI.
The first Ranji trophy player selected for GCA from BDCA was Istak Pathan and after then many players from BDCA are being selected for GCA in different age group team. The International cricketer shri Munaf Patel also started his cricketing carrier from BDCA is the proud moment for BDCA.
At present Shri Dushyant Patel the sitting MLA from Bharuch is the president and shri Istakahmed Pathan (Ex. GCA Ranji Player & BCCI's level "A" cricket coach) is the Hon. Secretary of BDCA. Most of the Life members are cricketers who played at District levels.
| | |
| --- | --- |
| Sr. | Other Member Name |
| 1 | Dushyantbhai Patel, Associate Member |