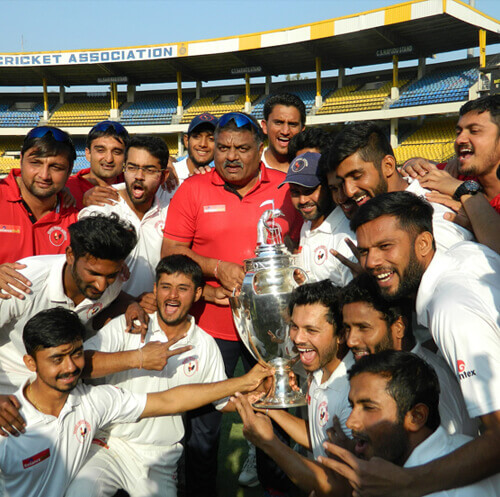 Ranji Trophy (2016-17)
Led by popular wicketkeeper and batsman Parthiv Patel, Team Gujarat won its first domestic tournament after defeating 41-time champions Mumbai by 5 wickets. Earlier in 1950-51, the squad reached the finals won the runner-up title. His brilliant knock of 143 runs from 196 balls and Chintan Gaja's 6 wickets helped Team Gujarat to win the title of Ranji Trophy 2016-17.
Vijay Hazare Trophy (2015-16)
Under the leadership of wicketkeeper-batsman Parthiv Patel, and Rudra Pratap Singh's outstanding bowling performance, Team Gujarat won its first Vijay Hazare Trophy in 2015-16. Parthiv's attacking knock of 105 runs from 119 balls and Rudra's remarkable 4/10 bowling performance made Gujarat Squad won the match by 139 runs and claimed their first Vijay Hazare Trophy title.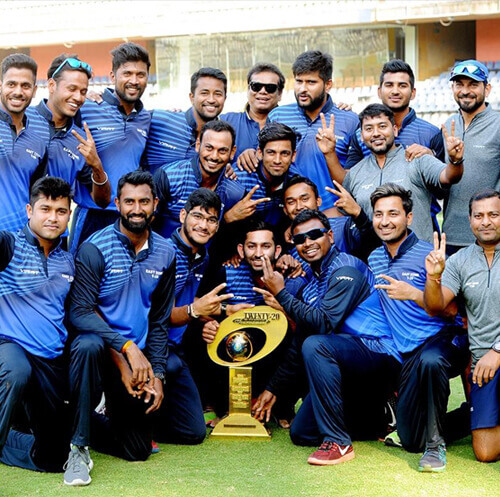 Syed Mushtaq Ali Trophy (2014–15)
Team Gujarat won the sixth season of Syed Mushtaq Ali Trophy in 2014–15, under the captaincy of Manprit Juneja. Chasing the total of 117 runs given by Team Punjab, Team Gujarat achieved the target with 2 wickets and 1 ball remaining. Smit Patel's unbeaten 50 runs from 49 balls helped the team to win the title of Syed Mushtaq Ali Trophy 2014-15.