Associated Districts
Soul of Gujarat Cricket Association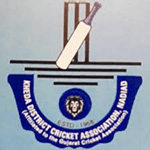 History
Kheda District Cricket Association was established on 1st Dec.,1968 to spread the game throughout the district by organizing, coaching, tournament and exhibition amongst schools, colleges, clubs and institutions to foster the spirit of sportsmanship and the ideals of cricket. Gujarat Cricket Association has affiliated Kheda District Cricket Association in the same year of establishment. Kheda District always produced good cricketers who played and lead for Gujarat team. Shri Mustak Ali, Shri Nakhuda and Shri Hemu Aadhikari, who represented India had coached Kheda District upcoming cricketers in past.
Nadiad is a city and and administrative centre of the Kheda District Cricket Association in the Indian state of Gujarat.
We are confident that with the encouragement and cooperation which we are getting from Gujarat Cricket Association, we will leave no stone unturned in years to come.
Voter Name
Shri Manishbhai Desai
Shri Priteshbhai Patel
Shri Bhaveshbhai Patel
Shri Kevalbhai Patel